Industrial Hygiene, Environmental Engineering and OSHA/MSHA Compliance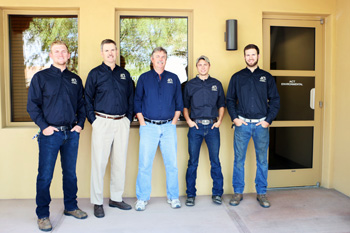 ACT Environmental, Inc. was incorporated in 1991 as an Industrial Hygiene and Environmental Engineering consulting firm in Arizona. We specialize in industrial hygiene, OSHA/MSHA compliance, asbestos consulting, lead contamination consulting, indoor air quality assessments, radon consulting, microbial contamination evaluations, historic restoration projects, and environmental assessments.
With our office in Tucson, Arizona, ACT provides comprehensive consulting and management services using a multi-discipline team approach, throughout the Southwest. ACT is a registered Environmental Engineering firm in the State of Arizona, as well as the State of New Mexico. ACT is accredited by the Environmental Protection Agency (EPA) to conduct all EPA administered lead-based paint activities.
ACT is staffed with degreed environmental professionals, including Certified Industrial Hygienists, a professional Environmental Engineer, and health & safety technicians. ACT employs a synergy of disciplines and experience to provide enhanced technical and management support to our client base. References are available upon request.
ACT maintains a Master Blanket Purchase Order with the State of Arizona to perform Environmental Consulting. ACT is also active in the U.S. Federal Government's System for Award Management (97381019/1WU71). ACT maintains a master service contract with the city of Tucson. This contract includes industrial hygiene, environmental engineering, asbestos, lead, indoor air quality, mold and microbial consulting. Additionally, ACT can be found on ISNetworld, as a vetted contractor that adheres to all current and required safety and health documentation.
Contact us to learn more about ACT today.