Specialists in Industrial Hygiene, Environmental Engineering, and OSHA/MSHA Compliance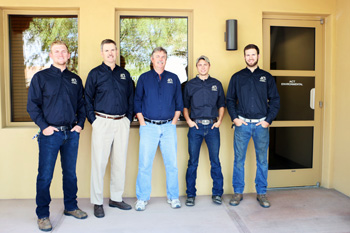 ACT Environmental, Inc. was founded in 1991 as a consulting firm specializing in Industrial Hygiene and Environmental Engineering in Arizona. Our expertise covers a wide spectrum, including industrial hygiene, OSHA/MSHA compliance, asbestos and lead contamination consulting, indoor air quality assessments, radon consulting, microbial contamination evaluations, historic restoration projects, and environmental assessments.
Based in Tucson, Arizona, ACT offers comprehensive consulting and management services, employing a collaborative multi-disciplinary approach to serve clients across the Southwest region. We hold the status of a registered Environmental Engineering firm in Arizona. ACT is accredited by the Environmental Protection Agency (EPA) to conduct all EPA-administered lead-based paint activities.
Our ACT team consists of highly skilled environmental professionals, with certifications in various disciplines, including:
Certified Industrial Hygienist (CIH)
Professional Environmental Engineer (PE)
Certified Safety Professional (CSP)
Our staff also holds EPA certifications as asbestos inspectors, management planners, and project designers. Additionally, members of the ACT team are certified by the EPA as lead-based paint inspectors and risk assessors. Should you require references, please don't hesitate to request them.
ACT actively participates in various significant contracts and programs. This includes holding a blanket purchase order with the State of Arizona for services related to asbestos, lead, and mold consulting. Additionally, we are registered in the U.S. Federal Government's System for Award Management under identification number EPMKXNMG12K6 /1WU71. Furthermore, ACT maintains a comprehensive master service contract with the City of Tucson, covering a wide spectrum of services, including industrial hygiene, environmental engineering, asbestos, lead, indoor air quality, mold, and microbial consulting. Moreover, ACT is a recognized contractor on ISNetworld and Avetta, ensuring full compliance with all current safety and health documentation requirements. ACT maintains a flawless record of insurance claims history.