Environmental Health and Safety Services
ACT Environmental, Inc. services that include the following:
EPA Certified Asbestos Inspectors
ASTM Compliant Phase One Environmental Site Assessments
EPA Certified Lead-Based Paint (LBP) Inspections
Mold/Microbial Evaluations Performed by CIHs
Indoor Air Quality Investigations
Microbial Contamination
Environmental Assessments and Engineering
VPP, SHARP, and PEPP audits performed by OSHA certified auditors
As a professional environmental engineering (PE) firm in Tucson, ACT has been operating since 1991. If you would like to learn more about our services and get started, be sure to contact us today.
Industrial Hygiene Services:
Industrial hygiene is the science of anticipation, recognition, evaluation, and control of hazards that may arise in the workplace or community that pose a risk to human health. OSHA & MSHA establish the legal standards which employers must use to protect employees against health hazards and hazardous materials. ACT assists clients in anticipating, recognizing, evaluating, and controlling these health hazards. ACT emphasizes the development of realistic measures that are both technically and economically feasible in implementation. Our Industrial Hygiene services include:
Chemical, physical, and microbial exposure monitoring & control.
Development of Respiratory Protection Programs.
Development of Hazard Communication Programs.
Development of site Health and Safety plans for hazardous waste remediation sites.
Evaluation of Ergonomics issues arising from repetitive motion.
Noise, and heat monitoring & control.
Radiation monitoring & radiation health program development
Provide trained, experienced and certified site safety and health officers during site characterization and remediation.
OSHA & MSHA compliance audits.
Engineering controls design and evaluation.
Local exhaust ventilation evaluation.
OSHA compliant Personnel Protective Equipment Hazard Assessments.
Indoor Air Quality (IAQ), also known as Sick Building Syndrome, assessments. IAQ problems are often created by building materials, smoking, contaminated heating ventilation and air conditioning (HVAC) systems, and inadequate make up air. ACT can characterize health complaints, perform appropriate sampling & assessments, and recommend corrective action.
Expert legal testimony.
Asbestos Consulting Services: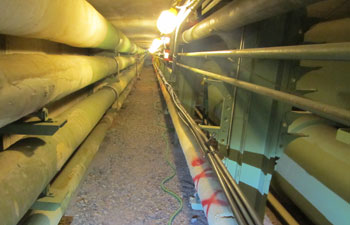 ACT can provide a wide range of Asbestos related services. These services include:
Asbestos Inspections
Asbestos management plan development
Abatement specification development
Abatement oversight
Operations & Maintenance Programs
All asbestos related work is performed by experienced EPA Asbestos Hazard Emergency Response Act (AHERA) accredited professionals.
Lead-based paint consulting: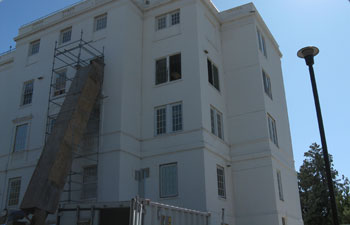 EPA and HUD regulations that went into effect in 1996 require persons who perform lead-based paint related work be Federal or State certified. ACT personnel include Federal and State certified Lead-based Paint Inspectors, Risk Assessors, Project Designers and Project Monitors.
Lead-Based Paint Risk Assessments
Lead-based Paint Risk Assessments can include comprehensive risk assessments, or limited risk screenings in accordance with EPA and HUD guidelines. Risk assessments can be used to supplement previous lead-based paint inspections, or they can be used to assess risks in buildings when a lead-based paint inspection is not available. Risk assessments and risk screenings are performed by ACT personnel who are Federal or State certified Risk Assessors.
Microbiology Services: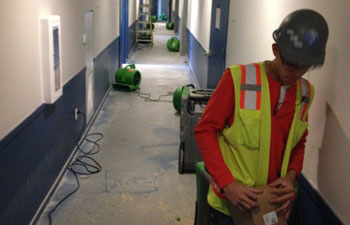 Microbiological organisms such as bacteria and fungi are naturally occurring in all parts of the world. Under certain circumstances, these organisms can proliferate inside of buildings. These organisms can produce, to a certain degree of severity, allergic responses in humans. Some of these organisms are also capable of producing potent endotoxins and mycotoxins. ACT provides the following services relating to microbiological contaminants.
Contaminant evaluation including surface and airborne contamination investigation and identification of genus/species of the organisms.
Source identification including origination of nutrients and moisture, ventilation system evaluation, and outside intrusion.
Design of remediation activities such as removal of contamination, disinfection, and preventative measures.
Post-flood water intrusion evaluations including preventative action plan development to prevent microbiological growth.
Environmental Site Assessment/Environmental Engineering Services: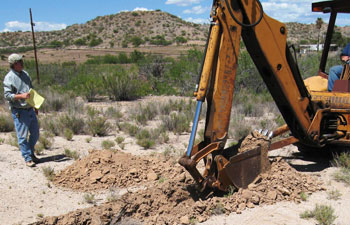 The rules of landowner and lender liability are clearly stated in the Comprehensive Environmental Response, Compensation, and Liability Act of 1980 (CERCLA). When purchasing contaminated land, new owners may be liable for the cost of cleanup. As a result of CERCLA, most commercial property transactions include Phase I Environmental Site Assessments. ACT can provide various types of Environmental Site Assessments under the direction of our licensed Professional Engineer in the practice of Environmental Engineering.
Environmental Engineering Services can include air permit compliance testing, Phase II Environmental Site Assessments, radon sampling, and mitigation consulting.