Environmental Health and Safety Services
ACT Environmental, Inc. offers a comprehensive range of services, including:
EPA Certified Asbestos Inspections
ASTM Compliant Phase One Environmental Site Assessments
EPA Certified Lead-Based Paint (LBP) Inspections
Mold/Microbial Evaluations Conducted by Certified Industrial Hygienists (CIHs)
Indoor Air Quality Investigations
Microbial Contamination Assessments
Environmental Assessments and Engineering
VPP, SHARP, and PEPP Audits Conducted by OSHA Certified Auditors
As an established professional environmental engineering (PE) firm based in Tucson, ACT Environmental, Inc. has been serving clients since 1991. If you're interested in learning more about our services or initiating a project, please don't hesitate to reach out to us today. We look forward to assisting you.
Industrial Hygiene Services:
Industrial hygiene is the discipline focused on the anticipation, recognition, evaluation, and control of workplace or community hazards that may threaten human health. OSHA and MSHA establish the legal standards that employers must adhere to in order to safeguard employees against health hazards and hazardous materials. ACT Environmental aids clients in the anticipation, identification, assessment, and management of these health hazards. We prioritize the development of practical measures that are both technically sound and economically viable for implementation. Our Industrial Hygiene services encompass:
Monitoring and control of chemical, physical, and microbial exposures.
Development of Respiratory Protection Programs.
Development of Hazard Communication Programs.
Creation of Health and Safety plans for hazardous waste remediation sites.
Evaluation of Ergonomic concerns related to repetitive tasks.
Monitoring and control of noise and heat.
Radiation monitoring and development of radiation health programs.
Deployment of trained, experienced, and certified site safety and health officers during site characterization and remediation.
OSHA and MSHA compliance audits.
Design and evaluation of engineering controls.
Assessment of local exhaust ventilation systems.
OSHA-compliant Personal Protective Equipment Hazard Assessments.
Indoor Air Quality (IAQ) assessments, also known as Sick Building Syndrome investigations. IAQ issues often stem from building materials, smoking, contaminated HVAC systems, and inadequate ventilation. ACT can assess health complaints, conduct relevant sampling and assessments, and recommend corrective actions.
Expert legal testimony.
Environmental Engineering Services:
ACT offers a wide array of services, including:
Water Quality Management: This involves assessing and managing the quality of surface water, groundwater, and wastewater to ensure it meets environmental regulations.
Air Quality Management: Monitoring and controlling air pollutants, such as particulate matter, gases, and volatile organic compounds, to maintain clean and healthy air.
Waste Management: Managing and disposing of solid and hazardous wastes safely and efficiently, including recycling and waste-to-energy programs.
Remediation and Cleanup: Identifying and cleaning up contaminated sites, such as brownfields and superfund sites, to prevent harm to human health and the environment.
Hazardous Materials Management: Handling and disposing of hazardous materials safely and in compliance with regulations.
Stormwater Management: Controlling and treating stormwater runoff to prevent pollution of natural water bodies.
Regulatory Compliance: Assisting clients in understanding and complying with environmental regulations and permitting requirements.
Public Health Protection: Assessing and addressing environmental factors that can affect public health, such as lead contamination in drinking water or exposure to hazardous air pollutants.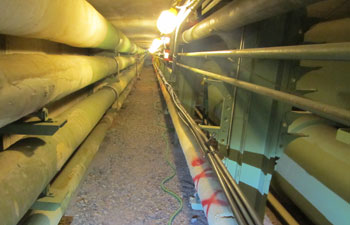 Asbestos Consulting Services:
ACT offers a wide array of asbestos-related services, including:
Asbestos Inspections.
Development of asbestos management plans.
Specification development for asbestos abatement.
Oversight of asbestos abatement projects.
Operations and Maintenance Programs.
All asbestos-related work is conducted by experienced EPA Asbestos Hazard Emergency
Response Act (AHERA) accredited professionals.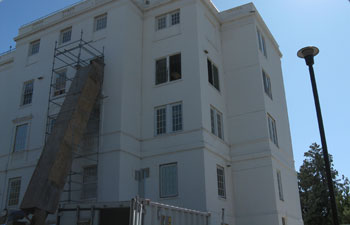 Lead-Based Paint Consulting:
EPA and HUD regulations that came into effect in 1996 require individuals conducting lead-based paint-related work to be Federal or State certified. ACT personnel comprise Federal and State certified Lead-based Paint Inspectors, Risk Assessors, Project Designers, and Project Monitors.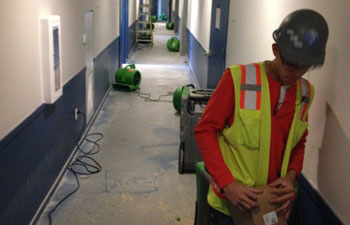 Microbiology Services:
Mold Remediation Oversight
Microbiological organisms, including bacteria and fungi, exist naturally worldwide. Under specific conditions, these organisms can proliferate within buildings, potentially causing allergic reactions in humans. Some of these organisms can also produce potent endotoxins and mycotoxins. ACT offers services related to microbiological contaminants, including:
Contaminant evaluation, encompassing surface and airborne contamination investigation and identification of organism genus/species.
Source identification, including the origin of nutrients and moisture, evaluation of ventilation systems, and prevention of outdoor intrusion.
Design of remediation activities, such as contamination removal, disinfection, and preventive measures.
Post-flood water intrusion evaluations, including the development of preventative action plans to mitigate microbiological growth.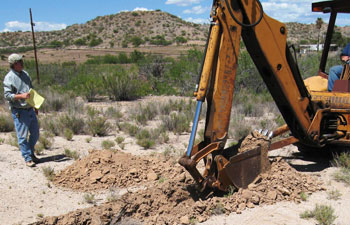 Environmental Site Assessment/Environmental Engineering Services:
Phase II ESA
In compliance with the Comprehensive Environmental Response, Compensation, and Liability Act of 1980 (CERCLA), which delineates landowner and lender liability rules, most commercial property transactions include Phase I Environmental Site Assessments when purchasing contaminated land. ACT offers various Environmental Site Assessments under the guidance of our licensed Professional Engineer specialized in Environmental Engineering.
Environmental Engineering Services can encompass air permit compliance testing, Phase II Environmental Site Assessments, radon sampling, and mitigation consulting. Assessments of pesticide contamination, which encompass legacy pesticides, commonly referred to as persistent organic pollutants (POPs), entail the examination of chemical pesticides that were extensively employed in previous years. Several examples of these legacy pesticides comprise DDT (Dichloro-Diphenyl-Trichloroethane), Aldrin, Dieldrin, and Chlordane.
ACT Environmental, Inc. | Your Partner in Comprehensive Environmental Solutions.